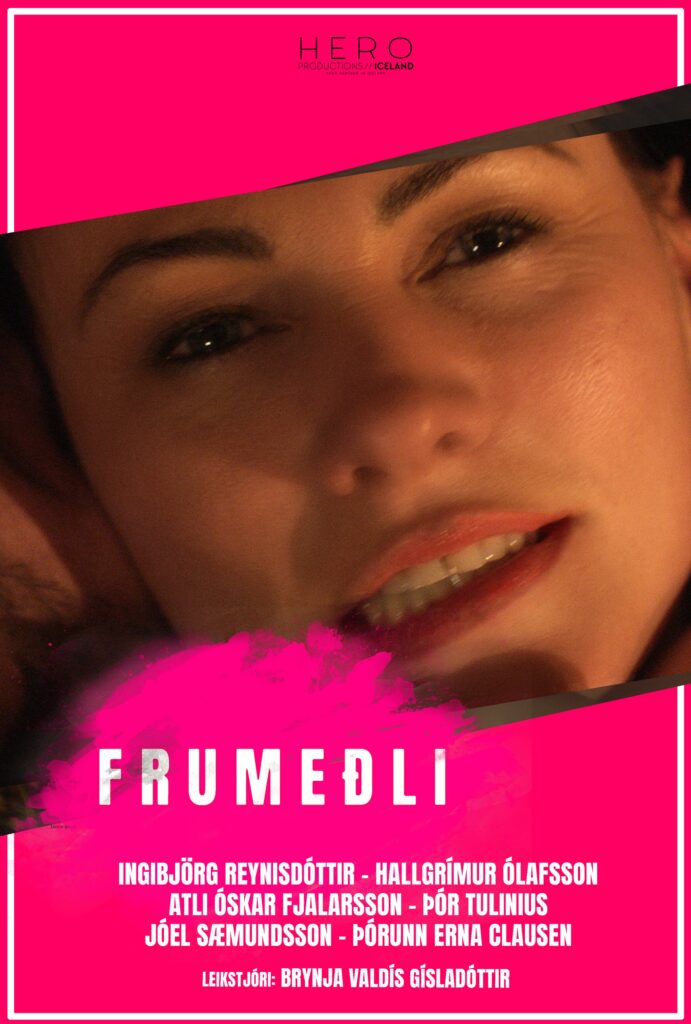 Frumeði is a short film written by Ingibjörg Reynisdóttir and directed by Brynja Valdís Gísladóttir.
Frumeðli is a pre-film for the "Marathon before menopause" feature. And  is a bitter sweet story of Sara, a single middle-aged woman who works for a health magazine in Reykjavik
She lives in an artistic loft apartment in Reykjavik and has many good friends. Everything seems to be in order, but beneath the surface she is going through an existential crisis and has to come to terms with her loneliness and the fact that if she's going to make her dream of having a child come true, she's on the last spin.
This is a romantic pre-film with a humorous and dramatic twist that spans.